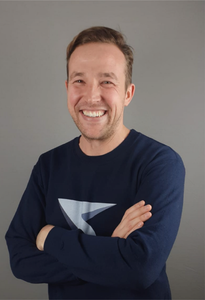 Welcome to the Studio
The Brenmans are a family of painters, actors, musicians, sculptors and glaziers. I like to think of this studio as the latest offering in that tradition.
I work from a small studio above the Star Brewery Gallery in Lewes. From here I create paintings and prints with bold colours, clean lines and geometric angles.

I'm currently working on a series of prints that celebrate familiar towns, cities and landscapes. These designs combine illustration, montage and graphic design techniques.

Last year, my focus was a project called 'Massive Jungle': a series of colourful, vibrant landscapes that I exhibited in London at The Other Art Fair, presented by Saatchi Art as well as at The Oxo Tower as part of the Cluster Contemporary Art Fair.

I do my best to update this website regularly, however, Instagram is probably the most up-to-date space to see what I do (my Instagram handle is @scottbrenmanstudio).
I am available for commissions, so if you would like a unique work of art that captures your favourite image, setting, landscape or photograph, please get in touch using the 'contact' page.
I do hope you enjoy a look around.
Scott